Super Bowl History Changes With a New Logo
A Super Bowl tradition is taking a one-year hiatus for its 50th edition scheduled for February of 2016 at San Francisco 49ers new home, Levi's Stadium. Roman numerals have branded Super Bowls since the fifth version in 1971, but this year the league will use Arabic numerals. The Roman numeral for 50 is "L". The NFL announced the 2017 edition of the Super Bowl will revert to roman numerals and be branded as "Super Bowl LI," making it clear that the league simply did not like the idea of the standalone "L."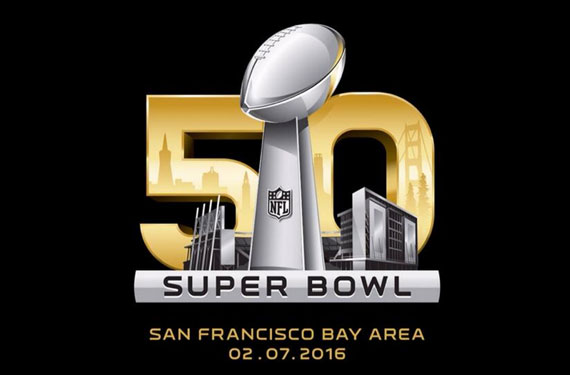 I like the color scheme of the logo with the black background supporting the gold numbering along with the authentic silver color of the Vince Lombardi Trophy as well as the underline. The black coloring of the inscribed "Super Bowl" font works well, too, and much better than the most likely alternative, gold. I also like the font of the numbering with its 3D appearance helps convey the importance of the event and adds to its grandiose feel.
Where's the personality, though? What about this logo connects it to the Bay Area? Is the gold numbering an homage to one of the area most famous landmarks, the Golden Gate Bridge? San Francisco is a city full of culture and charisma with its hills and cable cars, festivals and celebrations, and diverse constituency. None of that is represented by the logo. The emblem is nothing short of incredibly simple. That might serve as a fair representation for certain host cities, but San Francisco is anything but simple with its melting pot feel.
The Super Bowl is an important event, especially within the fabric of American culture, but the logo almost takes itself too seriously, afraid to set itself a part other than its break from tradition. Is the Super Bowl a generic event with great importance or is it an unofficial holiday punctuated by a sporting event that is merely a part of why we shut down, throw parties, and celebrate with friends, family, and even the guy or gal you just met at the bar? To me, it is the latter, but the logo represents the former.
Thanks as always for reading and don't forget to do some shopping after finishing this blog. Awesome Sports Logos would never present a generic logo. In fact, their San Francisco team raises some eyebrows. The San Francisco Swallows is a replica of a logo of a cargo ship called the White Swallow which became very famous. We've provided a link to this

awesome t-shirt
which tells why a simple ship became part of San Francisco history.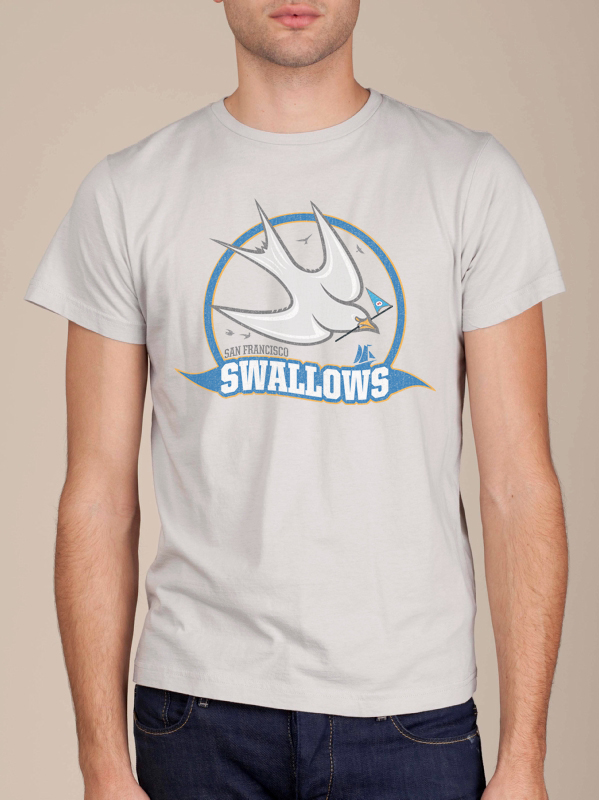 Awesome Sports Logos Columnist
Posted in Awesome Sports Logos by Gavin on 6/21/2014 at 12:08:42 pm.