Some Cool Athletes Wearing Awesome Sports Logos T-Shirts
One of the coolest aspects about this company is the feedback we receive from current and former pro athletes. They've worn plenty of sports logos in their day so when they say they love our logos it's truly an awesome feeling. Athletes tend to be on the bigger size and they appreciate our super soft fitted t-shirts.
Here's the thing. All of the athletes that I am about to feature are not only great athletes but quality human beings. I'm proud to have them wear our brand.
Ted Johnson or as I like to call him, "Teddy 3 rings". This Super Bowl linebacker was front and center with the NFL concussion issue. Ted has fought his demons throughout the years because of this but now he's doing great as a full-time sports talk host in Houston. Ted was nice enough to be in this video we shot for Awesome Sports Logos:
Marc Colombo. At 6 foot 8 with tattoos up and down his arms, you can see how defensive lineman struggled to get by him in his career. Marc now can be heard as one of the hosts of the Dallas Cowboys pregame show. What you can't see in this picture of this Massachusetts native and Boston College graduate is the huge Boston Accent that he has. Our Boston Accent t-shirt is a perfect fit for multiple reasons.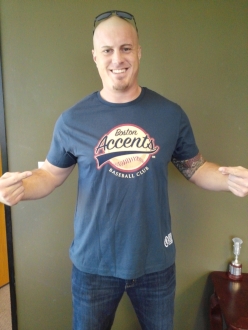 ND Kalu . A pass rushing fiend in his day most notably with the Eagles, ND has used that "high motor" to be even more accomplished off the field in business. ND told me a great story that one of his greatest sacks was against Peyton Manning. He told me he crushed him. When he turned around to get up, a hand was reaching down offering to pick him up. It was Peyton Manning.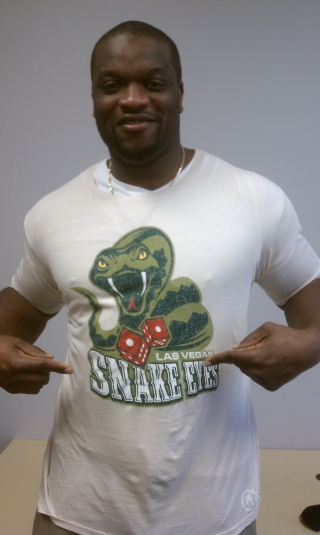 Jason McCourty is a terrific cornerback for the Tennessee Titans. He is the twin brother of Devin McCourty of the New England Patriots and they are both great! They are so close that they share the same twitter account. Jason was wearing our Las Vegas Snake Eyes t-shirt on Super Bowl's radio row a few years back in Indianapolis.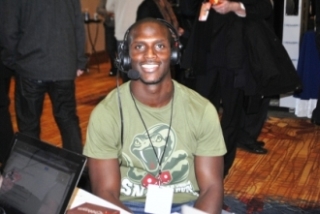 Mike Bacsik is best known for giving up the record breaking home run to Barry Bonds. Mike played parts of five years in the majors. Mike currently is a midday host on 105.3 The Fan in Dallas. He does a great job of giving you an athlete's perspective in simplified terms that we can all understand. Check him out rocking our Idaho Taters t-shirt below.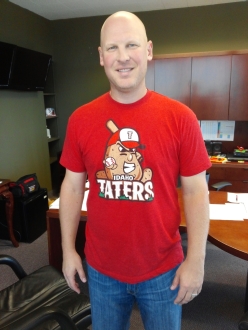 Dan Pastorini personified "flash" at the quarterback position for the Houston Oilers. Dan was part of arguably the most popular team in Houston sports history, the "Luv Ya Blue" Houston Oilers who went to back to back AFC Championships. Dan wrote a terrific book detailing his life called "Taking Flak". Below, he is trying our Austin Weirdos t-shirt on for size.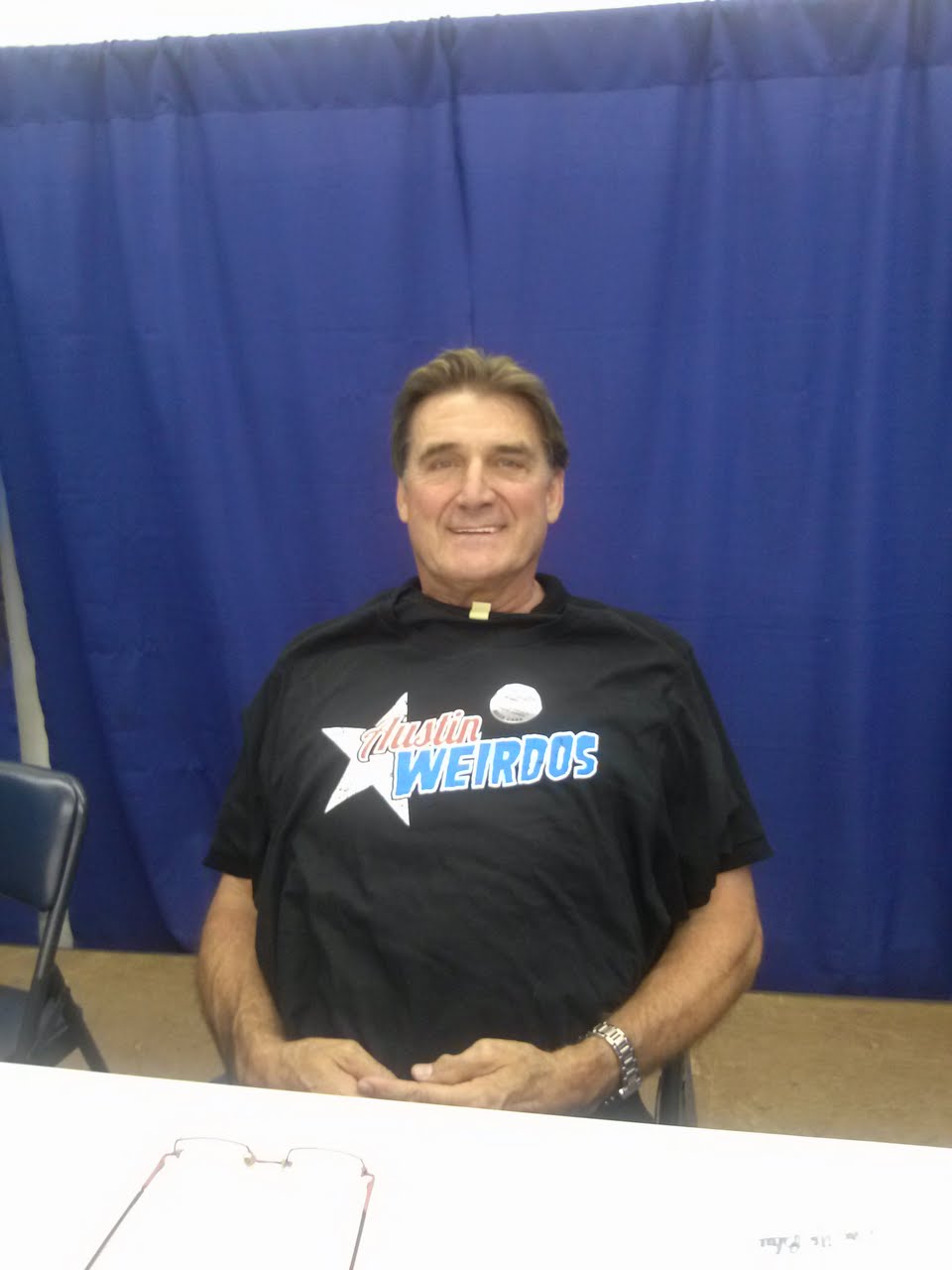 We'll bring you more athletes wearing our t-shirts in the future. Hopefully you'll join them in supporting our awesome t-shirts and our cause to bring creativity back to sports logos.
Thanks as always for reading.
Gavin Spittle
Founder, Logo Lover, T-shirt Wearer
Awesome Sports Logos
Posted in Awesome Sports Logos by Gavin on 10/20/2013 at 10:23:40 am.