Awesome T-Shirt Spotlight on The Boca Raton Cougars
Cougar has become such a popular term in today's society. In fact, if I yelled, "check out that Tiger", you'd probably turn pretty quick. If I say, "check out that Cougar", you'd probably say, "where is she?" There are now Cougar dating sites. In fact the many think the term Cougar originated in Western Canada on the dating site cougardate.com.
So what actually is a Cougar? A Cougar is a slang term for a woman in her 30's or 40's who pursues much younger males to engage in "relations". Like the animal, when Cougars are hungry, they'll stop at nothing to get what they want.
Boca Raton has an overabundance of Cougars. Boca is a very affluent community and with that comes a lot of divorcees. The combination breeds a terrific Cougar hunting ground. You can find Cougars during the day in shopping areas but the Cougar is mostly aggressive at night at the local hotspots. Here is our
awesome t-shirt,
the Boca Raton Cougars.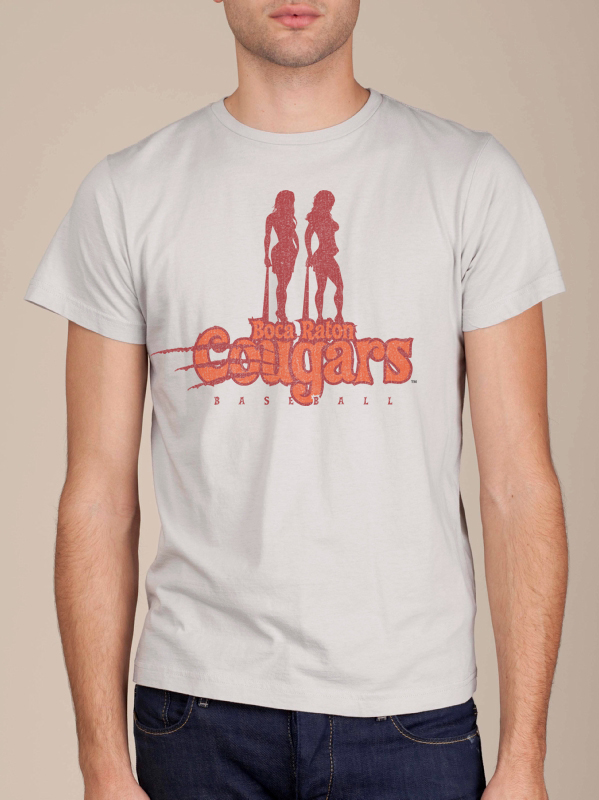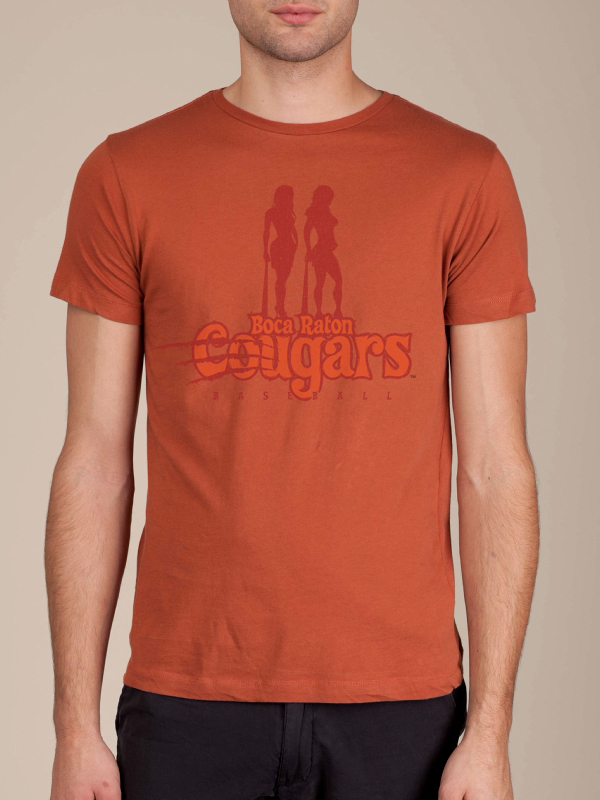 What we've learned is that there is actually a name for a male that dates younger women. We are called Manthers. I say we because my wife is 13 years younger than me. I didn't go searching for a younger woman but I'm also not going to complain. I've dated Cougars and now I'm a Manther. These names are hilarious. In fact, our crack research team tells me that there are actually names for different female age groups. Here they are:

30-40 A Cougar. If the Cougar has cubs, they can also be called a MILF.

40-55 A Dragon A little bit older but still can be ferocious

55 and up Betty White. Still has the energy to get it done.

We hope you like our look at Cougars and our baseball team, The Boca Raton Cougars. With the MLB Winter Meetings happening next week in Nashville, if this were a real team, they'd certainly be on the prowl. I think with this team though, "Hot Stove" talks takes on an entirely different meaning.

Remember, there is still plenty of time to get your funny holiday gift order in. We'll get some cool t-shirts to you asap and you won't be sorry.

Thanks as always for reading,

Gavin Spittle

Founder, Logo Lover, T-shirt Wearer

www.awesomesportslogos.com

Posted in Boca Raton Sports T-Shirts by Gavin on 12/1/2012 at 8:17:15 am.