The New Orleans Pelicans Logo
The New Orleans Hornets recently released information on their name and logo change. Louisiana now houses an NBA franchise nicknamed The Pelicans. There's been rampant debate over the name change, but little discussion of the New Orleans Pelicans' new logo.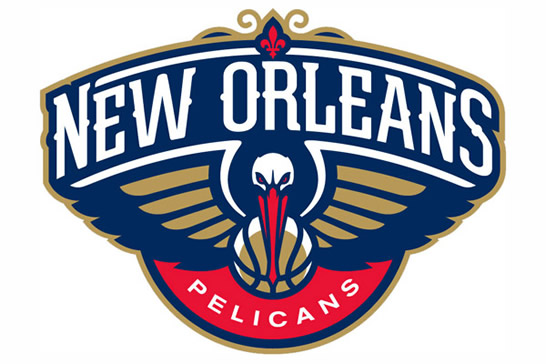 (Photo courtesy if nba.si.com)
Lukewarm reception of the new nickname created poor expectations. Would the logo be hokey? Could a Pelican be menacing? Could a sea-bird become iconic? The fact of the matter is the logo isn't bad. New Orleans was smart to minimize the Pelican's presence in the logo and focus on the city name. This isn't something I would be embarrassed to brandish on a hat, replica jersey or awesome t-shirt. The play on the court will decide this logo's legacy. However, the team and the NBA will have to be careful in their support of the new moniker.
The most frightening consequence of the change could be its court side reflection. Will the Pelican's real-life mascot come across as fun or cheesy? There's a fine line between entertaining the kids and exasperating the adults. Winning solves most problems, but the front office can't let their guard up while navigating the side effects of a logo change.
Haven't warmed up to the idea of supporting The Pelicans? Not to worry. There's another team in New Orleans that needs your support, and they're not silly at all. The New Orleans Curse are here to work the odds in your favor. Check out the awesome t-shirts below!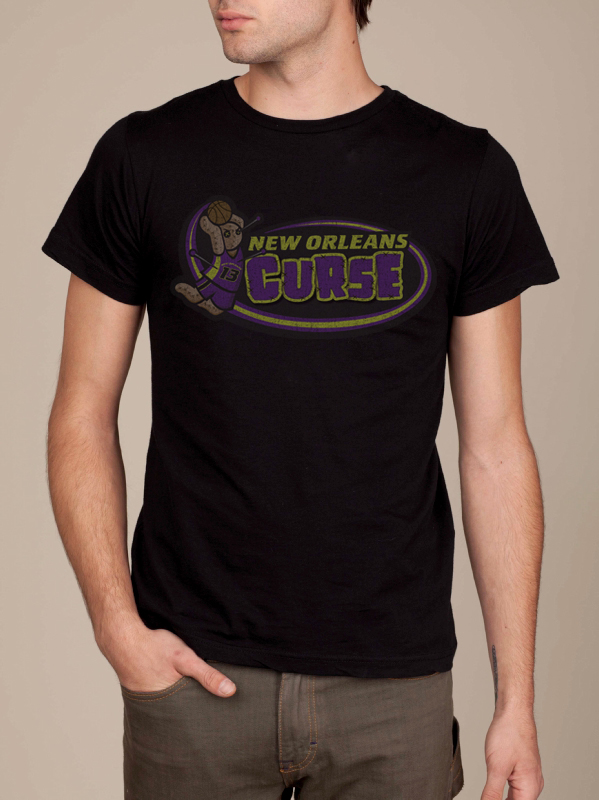 Jake Springer
Awesome Sports Logos Columnist
Posted in Basketball by Gavin on 3/17/2013 at 8:30:28 am.