How to Gush About Houston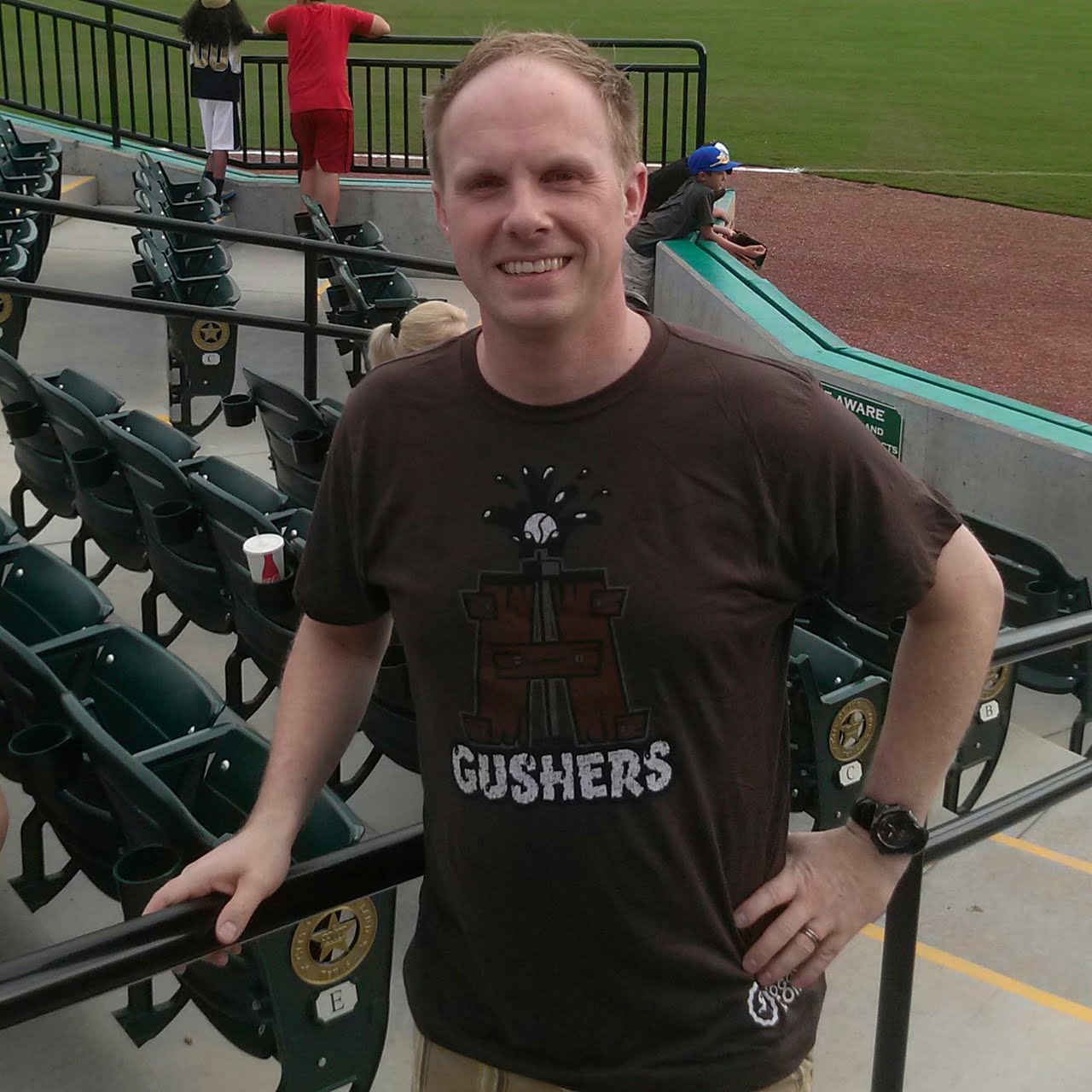 Houston is awesome! Sure, I'm biased because that's where Awesome Sports Logos began but there are a lot of major companies that call H-Town home. Like how I just put myself in the same category? We can dream can't we? The 4th largest city isn't really the tourist destination like other major cities but if you live in Houston, you grow to love Houston. You actually act like you work for the chamber of commerce by defending the Bayou City. "Humidity is overrated", "Traffic is much better". Fact is, the humidity has been worse in Dallas and they have done a great job improving the freeways. Like I said, you live there and you consider it a "hidden gem".
Houston has two major sports teams. Now before you correct me, let's be honest, the Astros have fallen that bad. Sure they play teams from the Majors but when your entire payroll is less than Alex Rodriguez's, you need help. The Rockets are in the playoffs for the first time in years and it looks as though they can model their franchise around James Harden. The Texans are the talk of the town. Kudos to the sports fans in Houston for suffering through nine subpar seasons before the team made the playoffs. They've sold out the stadium since day one. JJ Watt is a beast on defense and Andre Johnson is destined to be the first Texan' inducted in Canton. Two straight years of playoff losses to the Ravens have the natives restless though. This is a big year for Gary Kubiak and his Texans to see if they can take it to the next level.
There's a new baseball team in Houston that probably could pick up more wins than the Astros if it was an actual team. It's the Houston Gushers. We picked the name "Gushers" because of the rich oil history in the area. Even though I didn't live in the area at the time of their departure, I was heartbroken at the Oilers logo becoming extinct. I thought the city needed another logo that celebrated "black gold". You still see people wearing Oilers merchandise throughout the city but they probably don't realize that their passion for the former team is putting money back in the pocket of the man who moved them in the first place Bud Adams.
Houston is a great place that I have no problem "Gushing" about and when I do, I'll proudly wear my Gushers awesome t-shirt to represent H-town.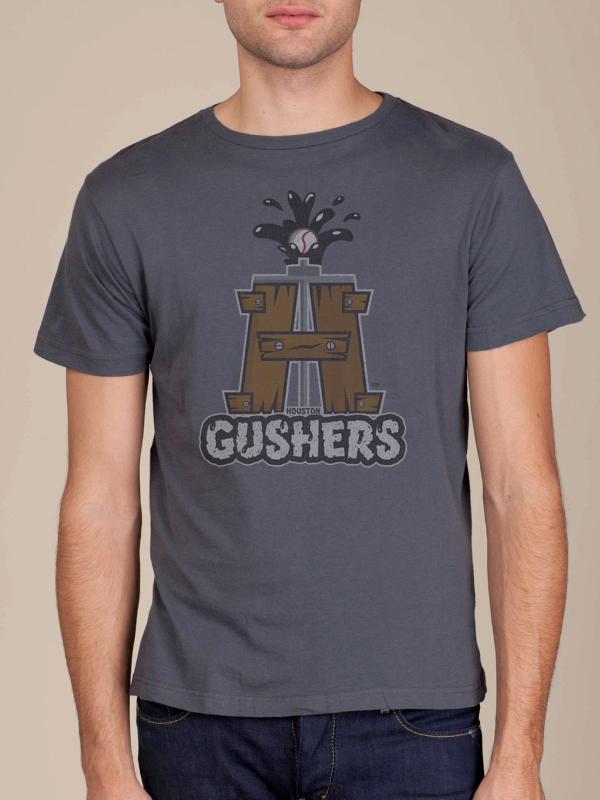 Thanks for reading,
Gavin Spittle
Founder, Logo Lover, T-shirt wearer
Posted in Awesome Sports Logos by Gavin on 4/28/2013 at 10:10:51 am.