Las Vegas is Awesome Except For Their Sports Logos
I love Las Vegas and for 4 ½ glorious years I called Sin City home. Outside of that one huge street we refer to as "The Strip", there are some beautiful neighborhoods. Unfortunately the majority of people don't venture far from Las Vegas Blvd. My aunt once asked me how I could sleep at night in Vegas. I told her just like everyone else. She then said, "But how do you keep out the lights?" She could tell that I was confused. "You know the lights from the casino!" Yes, there was Caesars Palace, MGM and my house right next to it.
My only frustration with Las Vegas and it still remains to this day is the lack of great names and
sports logos
. Las Vegas is innovative, wild, sexy, yet their logos are so simple and conservative. The lack of creativity actually inspired the birth of our company. I was telling my wife how a city like Vegas had so many possibilities of awesome names and sports logos such as the Las Vegas Snake Eyes. She loved the name and Awesome Sports Logos was born. Here is the first team we ever came up with, the
Las Vegas Snake Eyes
.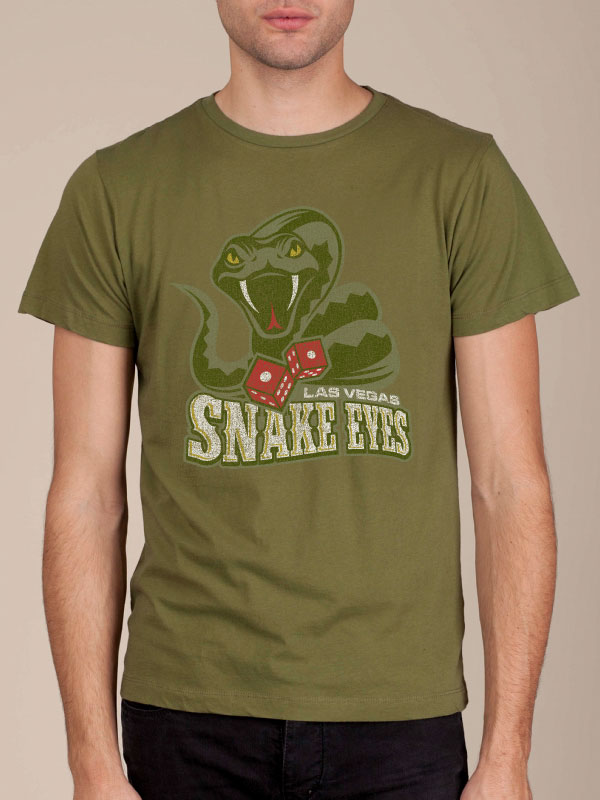 Here are logos of the sports teams in Las Vegas and we'll let you decide.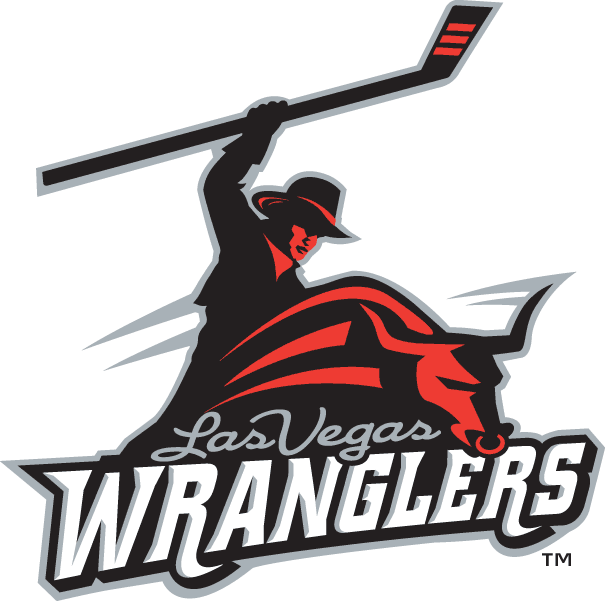 The Wranglers have been around since 2003 in the East Coast Hockey League. I just don't understand the fascination Vegas has with western themed names. The XFL had the Outlaws; UNLV is the Rebels which does have a good
sports logo
and now the Wranglers. I know that Vegas is technically in the west but when I think of Vegas, "Western Logos" just don't come to mind.
The Wranglers have actually updated their logo for the upcoming season and I'm lost even more? Mob guy wearing a hockey mask is my guess. You?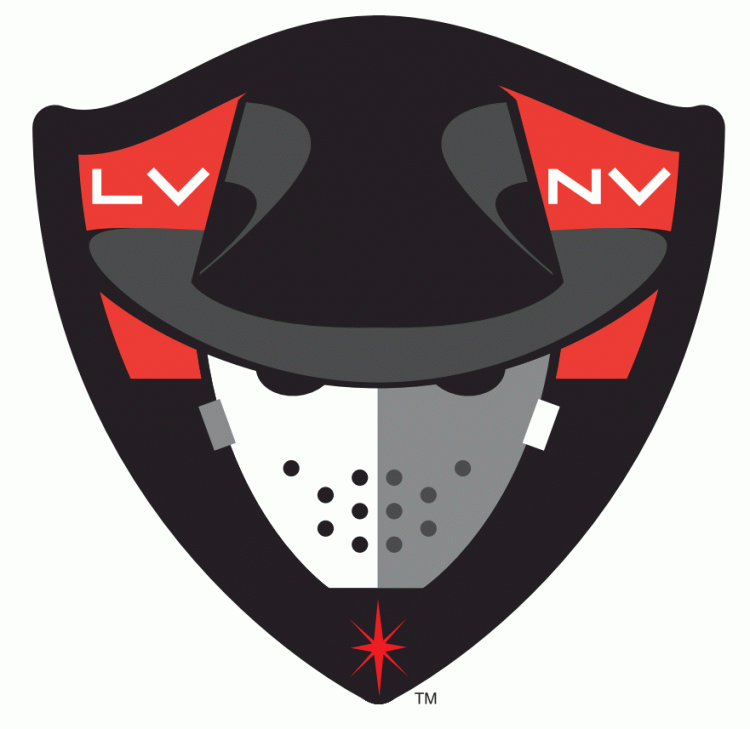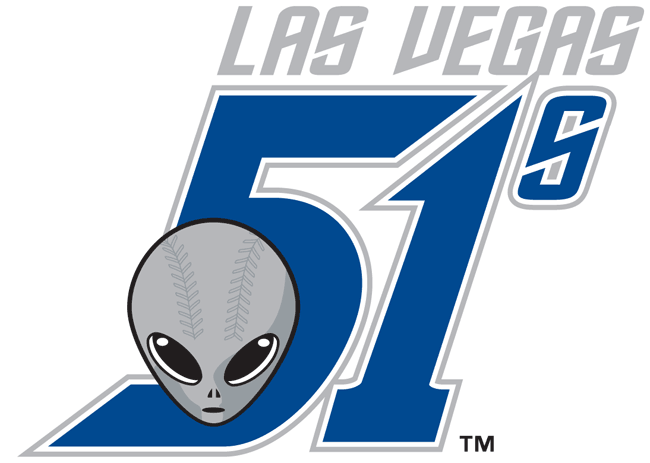 The 51's are the Triple A affiliate of the New York Mets. Triple A baseball has been a mainstay in Las Vegas since 1983. Some amazing players have come through Vegas including Hall of Famers Tony Gwynn and Roberto Alomar Jr. The 51's are named after the top secret military location about 80 miles north of Las Vegas. The government in recently released documents says that they have been
hiding U-2 spy planes
, not aliens and their spaceships. I love the name of the team and the history surrounding it but I'm just not a fan of the logo. I just think they could do so much more with an alien logo. Since we've never seen one, it's a blank slate.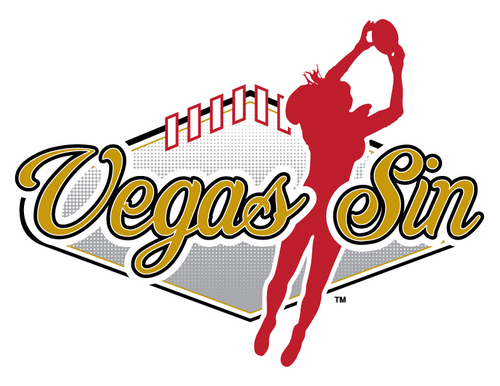 The Sin play in the Legends Football League which recently changed its name from the Lingerie Football League. I like the name and I like the logo. It fits the marketing and the Sin name should have been used by a lot of teams that have come through Las Vegas.
We are so passionate about Las Vegas that we came up with our second awesome sports logo, the
Las Vegas Hookers
Fishing Club. Our motto with this awesome t-shirt is that you are guaranteed to catch something in this club. Lots of innuendo in this t-shirt but isn't that what Vegas is about?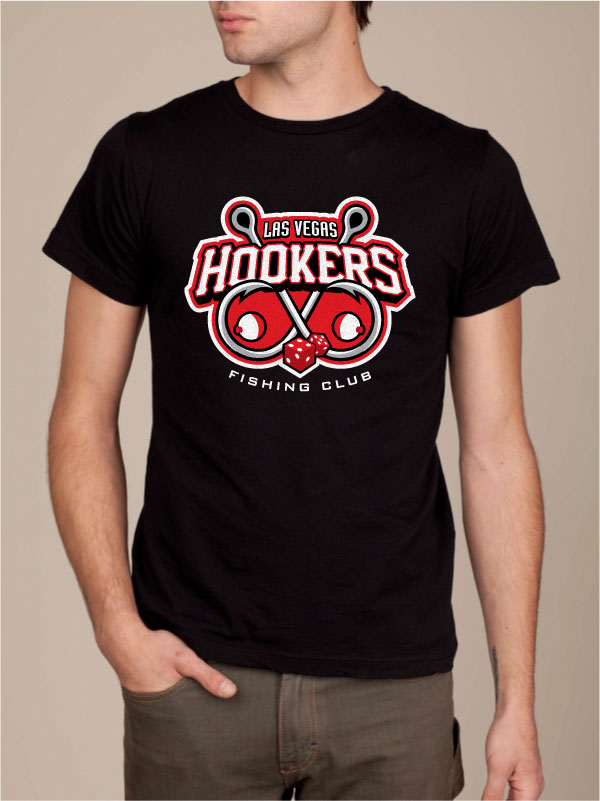 When I think of Las Vegas, I think of letting loose and the sports logos should be that way. Snake Eyes might be too risky because of the craps/gambling meaning and Hookers, well enough said. That's why I'm so proud of our company. We threw political correctness out the window and hopefully you think we're awesome because of it.
Thanks as always for reading and for all of your support.
Gavin Spittle
Founder, Logo Lover, T-shirt Wearer
Awesome Sports Logos
Posted in Las Vegas Sports T-Shirts by Gavin on 9/2/2013 at 10:09:56 am.