What Awesome T-shirt Should I Wear For the End of the World
What Awesome T-shirt Should I Wear For the End of the World?
Decisions, Decisions, Decisions.
I know that there are a couple of you thinking to yourself," what a selfish guy using the Mayan's end of the world prediction to promote his awesome t-shirts". You are right. My bad! By the way, there is still time to get your holiday t-shirt orders in. We are standing by to ship the super soft t-shirt of your choice and remember that if you by three, you get the fourth super soft cool t-shirt free.
Okay, enough of that, back to the end of the world as we know it. Are the Mayan's getting any kind of music royalty from the band REM? That song had cobwebs on it and now it's being played all over the place. Is it too late to hire lead singer Michael Stipe to sing it acoustically for me while I dissolve?
Sorry, now back to the end of the world talk. What's the return policy on gifts this year? I'm really kicking myself for buying gifts before this Friday. Also, even though the end of the world is coming, my wife tells me that I'm not allowed to take out Kate Upton. I had it all planned out. Thursday night with Kate and then my wife and I would dissolve together on Friday.
My goodness I'm digressing. Now on to what funny sports t-shirt I should wear on Friday. Here's my screwed up thought process.
The Intercourse Witnesses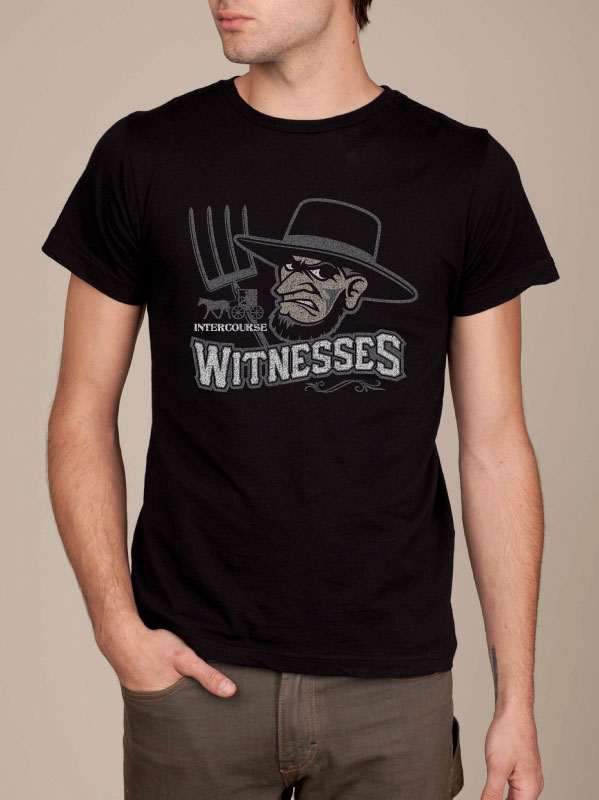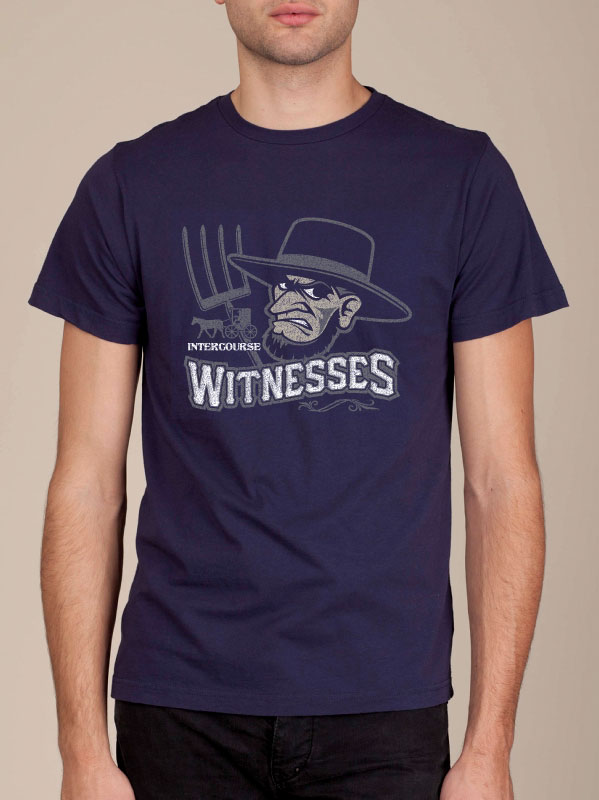 I love this funny t-shirt but I have a feeling that I'm going to get invited to the Pearly Gates once the world ends. First impressions are everything. People will likely be laughing at my t-shirt but what if the big man doesn't get the joke at first? Am I going to be sent to the back of the line or worse, told to take the elevator to the basement? Every other day of the week, I'll proudly wear Intercourse but for the end of the world, I'll keep that one in the closet.
The Boston Accents or Cape Cod Scrod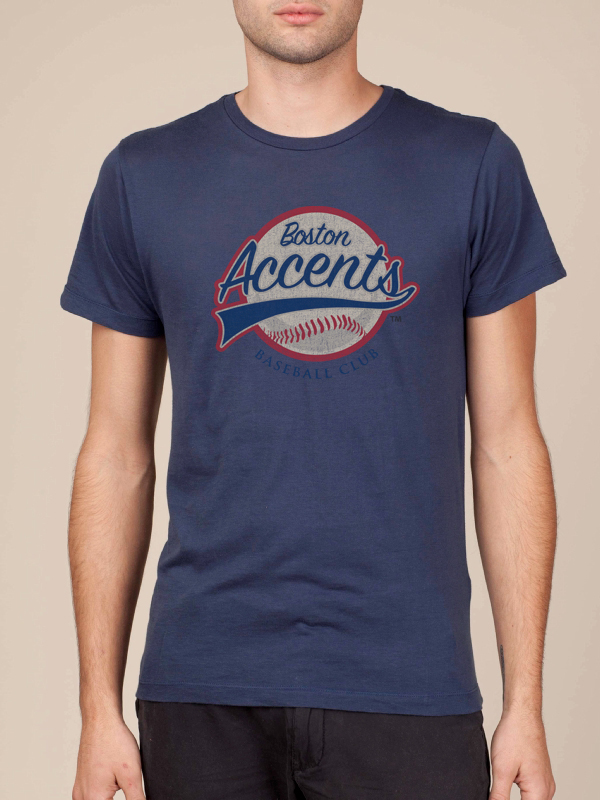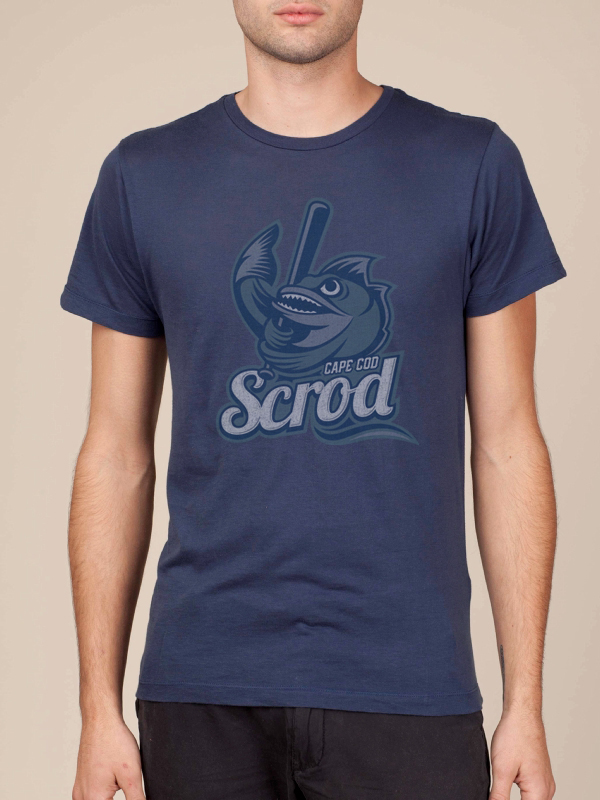 I'm currently in Massachusetts visiting my family. By the way, can someone please turn up the heat in this state? They say that it's actually not that bad out. Why am I wearing a 4 layer coat and the locals barely have one on? Debate thinning blood all you want, I'm here to say that it's true. Both the Accents and the Scrod are excellent choices and in contention to wear on Friday.
The Tequila Worms
If there was ever a time to enjoy Tequila, I think this might be the occasion. I hear enough Tequila eases the pain so maybe this
awesome t-shirt
will have that same effect? I'm going with Tequila.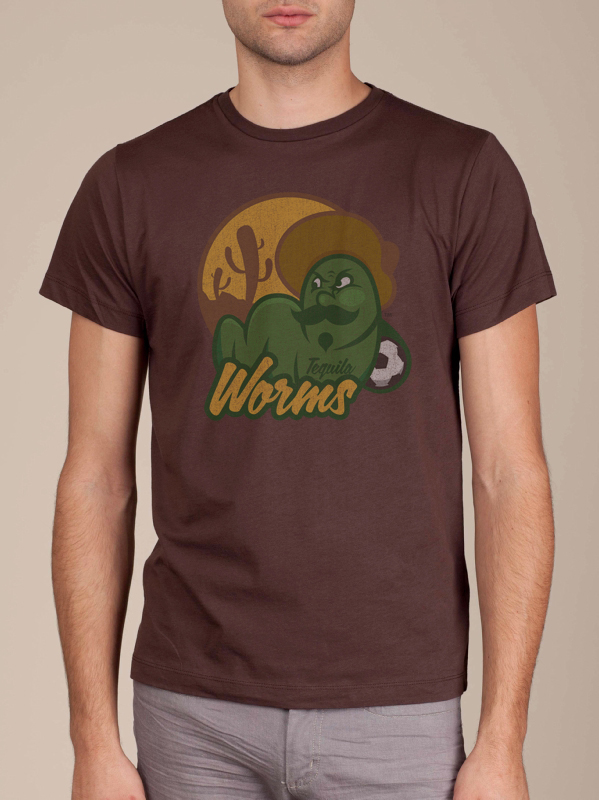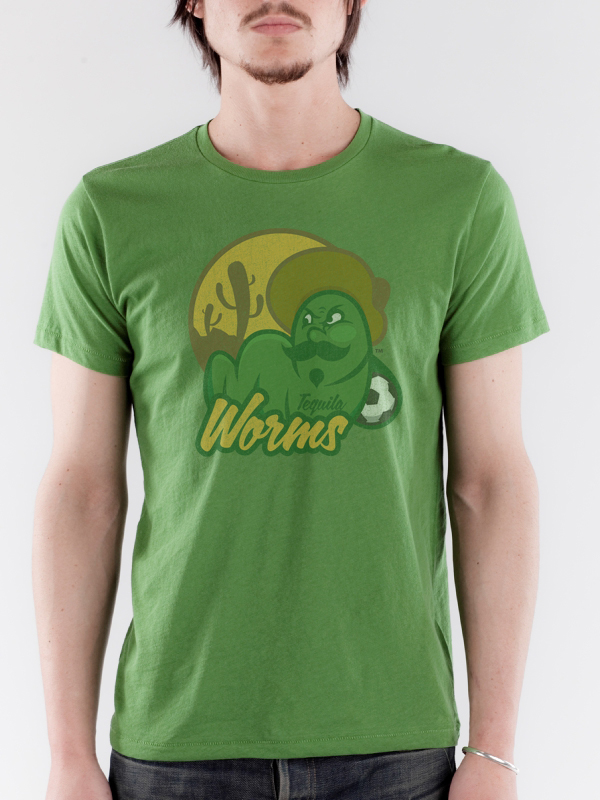 I'd love to hear feedback on what Awesome Sports Logos t-shirt you would like to wear for the end of the world. I have a feeling we'll be talking in the near future and this is not the last we hear from each other. But until that point, I will continue to play REM continuously just in case. Thanks for reading, you guys rock!
Gavin Spittle
Founder, Logo Lover, T-shirt Wearer
www.awesomesportslogos.com
Posted in Intercourse PA Sports T-Shirts by Gavin on 12/19/2012 at 7:51:54 am.