49'ers Betting on Boldin To Get Them Over the Final Hurdle
NFL free agency was barely upon us when we got the news that Raven's Super Bowl MVP candidate Anquan Boldin was traded to the San Francisco 49ers for a 6th round pick. Forget the controversy of a new deal in Baltimore. Ignore the hullaballoo behind San Fran's 6thround barter. Don't concern yourself with who won or lost this trade. The only result that matters in this deal is Anquan Boldin's legacy.
The workhorse receiver is now with his third and (probably) final team. At every stop along this journey, "Q" has left a very permanent mark. In Arizona, where he aided in an unlikely Super Bowl run, Boldin was often considered a more complete receiver than the superlative Larry Fitzgerald. After years of trade rumors, Bolden was moved to Baltimore where he instantly gelled with now Scrooge McDuck look-a-like Joe Flacco. As Baltimore added weapons Dennis Pitta and Torrey Smith to their receiving core, Bolden aged gracefully. The quiet pass catcher's career culminated this winter, as he lead the Ravens to a Super Bowl by out-studding a roster filled with playmakers. But perhaps the most impressive detail of Bolden's career thus far…he's never once been open.
Boldin now joins Michael Crabtree and Vernon Davis to catch passes from the red hot, story of the year, Collin Kaepernick. The 49'ers will undoubtedly push towards Lombardi again in 2013, and Bolden will be a big reason why. The receiver that never out-ran anyone is donning the jersey of a third Super Bowl contender, and we should be happy for him. Even if Boldin ends his career in San Francisco unfulfilled, he'll be remembered fondly, just like he will be in Arizona and Baltimore.
As the NFL offseason continues to unfold, remember that you're a free agent. You're in rare air, as you get to pick your suitor. Awesome Sports Logos offers a plethora of teams and cities that you can associate yourself with. Unlike most leagues, we won't prohibit you from supporting multiple organizations. In fact, we recommend you choose more than one team. Our league even offers teams to support outside the U.S., like the London Beefeaters . Check out the shirt below.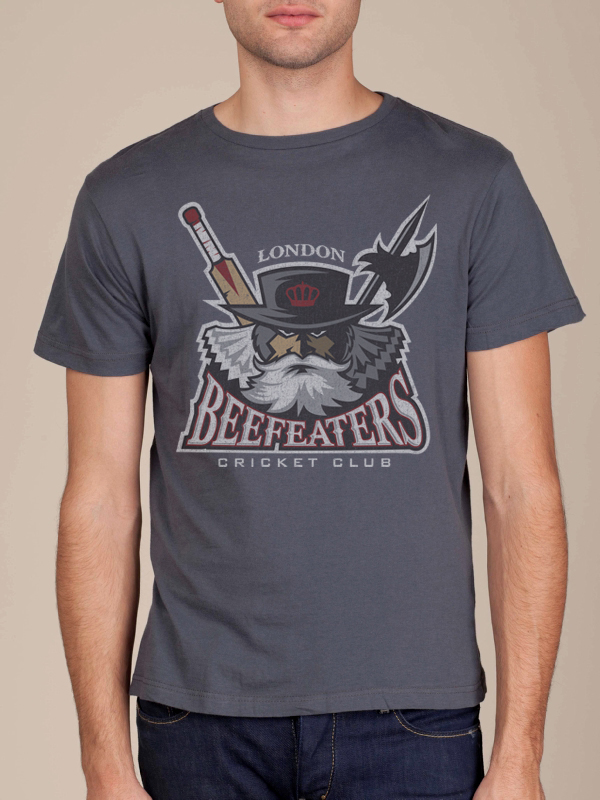 Jake Springer
Awesome Sports Logos Columnist
Posted in Football by Gavin on 3/13/2013 at 8:35:51 am.