Boston Accents T-shirts are Awesome!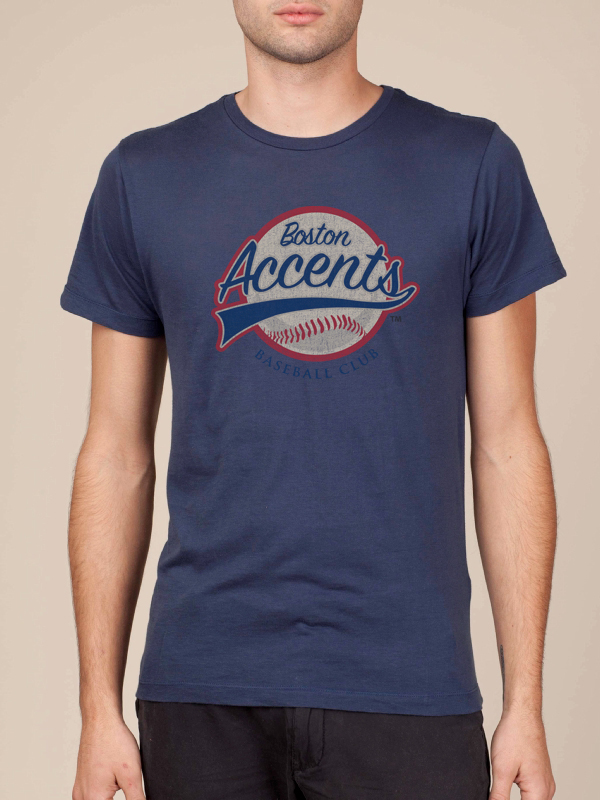 Our
Boston Accents Cool T-shirts
are close to my heart. I grew up outside of Boston and went to high school and attended Curry College which is located just south of Beantown. Growing up in the Boston area, you develop habits. One huge habit is a passion for sports. That passion fueled my love of
sports logos
and sports logo t-shirts. The other habit developed in Boston is a major accent. My goodness was my Boston accent thick. There were no "R's" in my words. "R's" became "H's". Harvard was Harvahhd and Fenway Park became Fenway Pahhk. I actually had to take a class to get rid of it. If you meet me in person, you can actually here me over pronunciate my "R's". Years later I moved down to Texas as a single man. In the department of, "I wish I knew now what I knew then" department, apparently the lovely ladies in Texas love a guy with a Boston Accent. Why don't they teach us these things in school? I tried and I tried to get the accent back but to no avail.
Oh well, it certainly makes an awesome t-shirt. We decided on a baseball logo because Boston fans are such passionate baseball fans of the
Red Sox
. So much so that they have their own name, "Red Sox Nation". We hope you like our Accents t-shirt and the rest of our shirts. To check out entire collection, we've linked to our
wicked awesome t-shirts
. For those of you not from the Boston area, "wicked" is put in front a lot of words to emphasize how cool it really is.
Thanks for reading and if you're in Texas, you might want to wear our Boston Accents t-shirt. Especially if you're single!
Gavin Spittle
Founder, Logo Lover, T-shirt Wearer
Awesome Sports Logos
Posted in Boston Sports T-shirts by Gavin on 11/14/2012 at 8:28:11 am.