The Controversy of the Major League Baseball Logo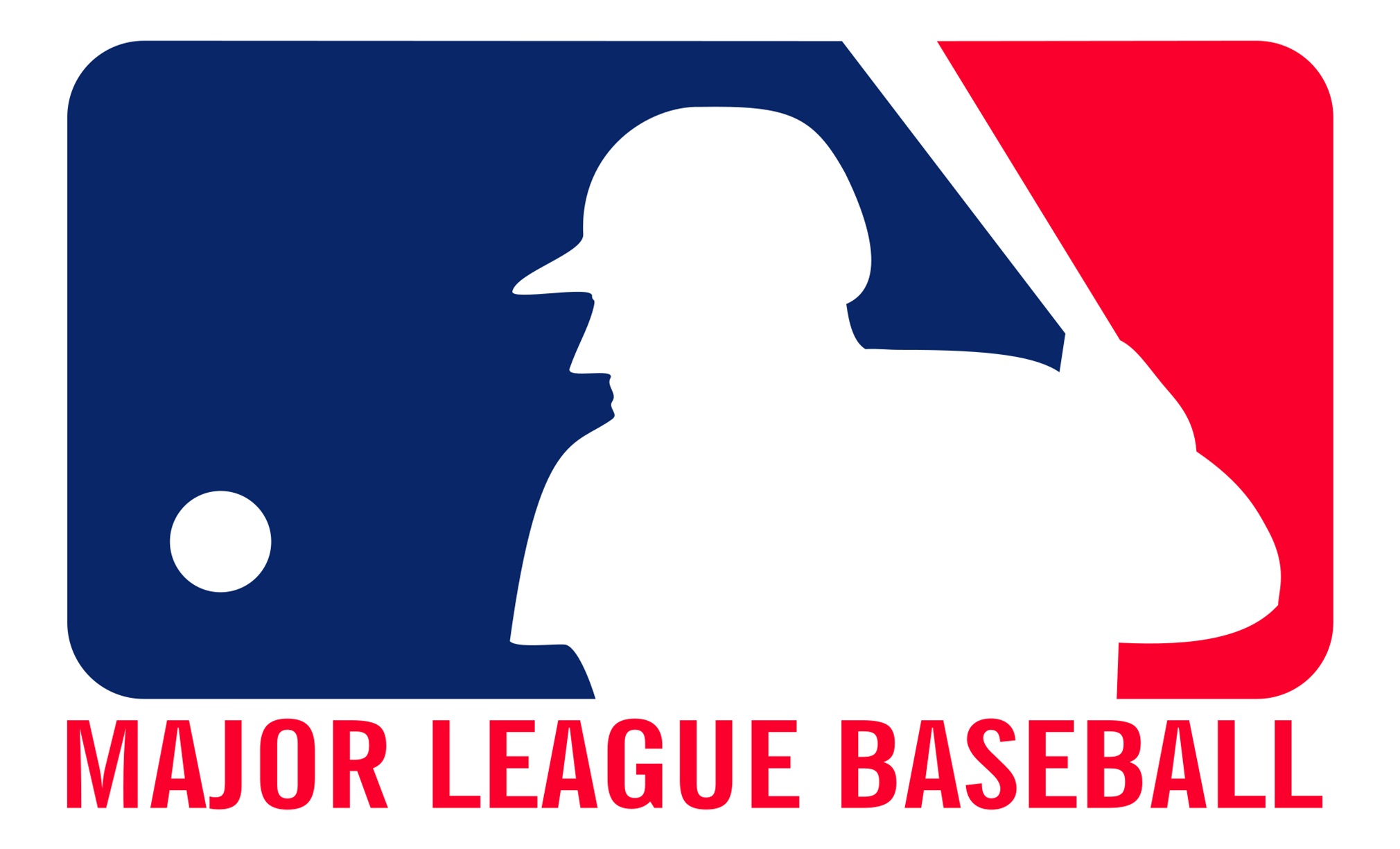 Major League Baseball's white-silhouetted swinger presumably preparing to smash a pine-tar free mistake pitch has represented the sport since 1969. Most logos are quiet fellows, not doing much beyond spreading the good word about its sport, but baseball's logo is different. Baseball's logo is arguably the most silently controversial piece of significant sports art.
TIME: Approx. 2009, nearing the 40-year anniversary of MLB's logo
ESPN's Paul Lukas, the engine behind the brand's "Uni Watch" tentacle that dives into the fashion side of sports, was preparing to do a story in advance of the logo's 40-year anniversary. At this time, two men jockeyed for credit of the patriotic piece of art: Jerry Dior and James Sherman. Dior, now retired, was a graphic designer who dipped his hand in logos for major companies like Kelloggs. Sherman was more often involved in the world of comic books, with his design of the Legion of Super Heroes logo among his most prominent works. Click here to read the Paul Lukas story on the MLB logo.
Those with the quick trigger credit Dior with the logo's creation, including logo legend, Alan Siegel, the creator of the NBA's logo, and the man who oversaw the project. A New Jersey native with an allegiance to the pinstripe bunch from the Bronx, Dior's work started and ended during one afternoon in 1968, debuting on MLB jerseys in 1969, the year of the crosstown Miracle Mets. Dior's story checks out: Wanting to get some sort of a publicity boost with the rise of the rival National Football League in the late-60s, Major League Baseball called upon the services of graphic design firm, Sandgren & Murtha. Their task: create a fresh, new image to represent America's pastime. Dior and Siegel both worked for that firm at the time. The only problem is that neither designer nor MLB offices have any documentation linking the two together.
Curious as to why majority favored Dior, Lukas sought out Sherman. According to Lukas' recounting of a conversation he shared with Sherman, the comic book artist received around "one-hundred grand" for his baseball design, which he said was inspired by pictures of legends such as Yogi Berra, Mickey Mantle, and Ted Williams. Understanding of the process, Sherman acknowledged that the featured logo was not identical to his, but assumed that MLB designers made a few tweaks. So it was definitely Sherman's logo, right? I mean, the guy got some serious cash for it--a little less than what some superstars get paid per game (Dior claimed he received no royalties for his work). Don't click save just yet...
As Lukas and Sherman continued their discussion, which Lukas initiated to try and solve the creation conundrum, Lukas did some math and came to the conclusion that Sherman was just 20-years old when he created the logo, an assertion to which Sherman objected. According to Sherman, when he submitted the work nearly 30 years ago, he was around 30-years old. But that couldn't be true because the logo in question debuted ten years prior to Sherman's suggestion. Instead of getting defensive trying to maintain a lie, Sherman took a step back and was quick to acknowledge that, if that were true that the logo appeared in 1969, which pictures proved to him it was, then the logo was not his. Blaming his sports-ignorance, Sherman just as well assumed for the past three decades his work was used.
So, it has got to be Dior's work, right? Both he and Siegel insist that's the case, but Major League Baseball, founded upon stats and records and information that goes back even before the 20th century, is still missing official documentation that lists Dior as their guy. It wasn't until a few years ago that they acknowledged the involvement of Sandgren & Murtha. With that step, though, linking the piece to Dior, which, more than any type of monetary compensation, is all he wants, seems more like a formality.
Problem solved? Only part of it...
The more popular and certainly more commonly accepted detail about the logo is that the subject is late baseball legend, Harmon Killebrew. However, according to Dior, that's not true. A myth perpetuated by even Killebrew himself is opposite to Dior's goal in creating the logo: ambiguity. Dior wanted to celebrate every player, not just one. While it appears that the hitter in the logo is right-handed , the hitter could in fact be left-handed, too. And don't mistake the "white" player as anything more than just a patriotic color, because Dior wanted it to represent any of baseball's racial or ethnic backgrounds. Clearly he did not consult disgraced Clippers owner, Donald Sterling.
But why would Killebrew, who was recognized as not just one of the game's great players, but also great guys, create some lie? Maybe he didn't...In 2008, Killebrew told Lukas that he was in the Commissioner's office in the late-60's. A man was sitting there with a picture of the future Hall-of-Famer in a hitting stance with pencil markings on the picture. Killebrew asked about the picture and claims he was told that the league was creating a new logo and it was work towards that. According to Killebrew, he didn't think anything of it and when the logo was released he felt like it clearly resembled him, with the exception of the bat angle, which he assumed was altered with editorial purposes.
The silhouetted figure is rather generic, so it is tough to pin Dior's word, which he even acknowledges is marked with a degree of gray area, against Killebrew's uncorroborated claim.
What we do know is that the logo was a pioneer of sorts. The logo's patriotic color scheme centered around a silhouette has been copied by several professional leagues. Siegel's NBA logo intentionally used the same colors because he wanted the league's to have a kinship. In addition to the NBA, seven other professional leagues ranging from the WNBA to Major League Eating have cousins of Dior's power-hitting first baseman...or, is it a slap-hitting second baseman? Or a Minnesota Twin Hall-of-Famer? You decide..
While you are pondering that, remember that Awesome Sports Logos has some really cool baseball logos like the Boston Accents, The Boca Raton Cougars and the Middleton Fingers. The best part is that if you buy three t-shirts from Awesome Sports Logos, they'll give you the fourth t-shirt for free. Just type in "
3ThenFree".
Thanks as always for reading,
Awesome Sports Logos Columnist
Posted in Awesome Sports Logos by Gavin on 5/12/2014 at 9:32:58 pm.