Mythical Creatures Make Awesome Sports Logos
Some of the legendary tales in this world are of mythical creatures. No matter how much science we pour in, no matter how many specials are done on National Geographic, the aura of mythical creatures in various areas live on. They are in our memory recall with growing fascination. I'll play a mind game with you to prove my point. When you think of a rainbow, what's at the other end? I say Loch Ness, what do you think of? You put a tooth under your pillow? We don't do that to make the tooth more comfortable. By the way, on that note, I have friends that put $10 under their child's pillow for every tooth lost. That's some serious inflation from when I was a child. I might have to go back and check if I have any of my first teeth left to pay for this t-shirt company.

I think that Mythical Creatures make awesome sports logos. They are cool to create and although many speculate what creatures look like, we've never actually seen it with our own eyes so artistically, there is plenty of creative freedom. Next time you want to sound really smart in front of your friends, when they bring up a mythical creature, include the word cryptid in your return sentence. A cryptid is a creature or plant whose existence has been suggested but unrecognized by scientific proof. See, you can talk imaginary and wow your friends at the same time. Then quickly shift the conversation to sports so they still find you cool.

Here a couple of "Cryptid"s from our Awesome Sports Logos t-shirt collection.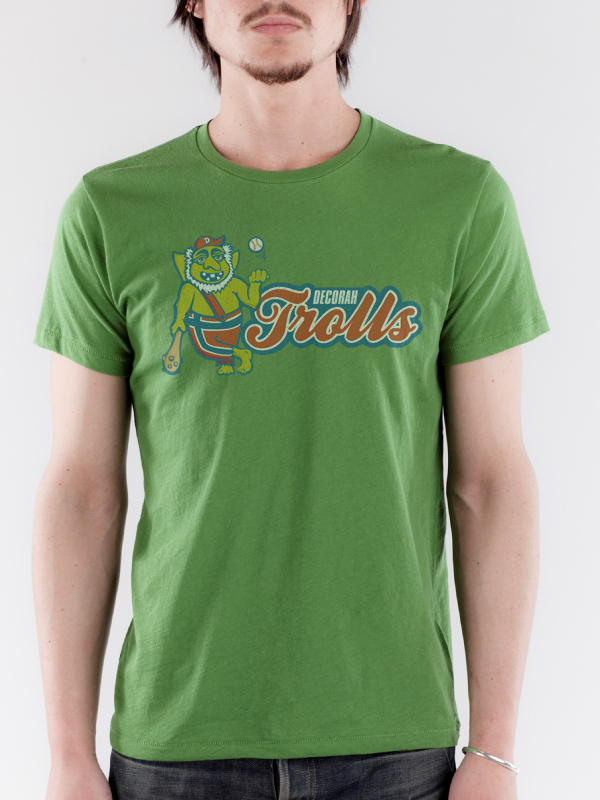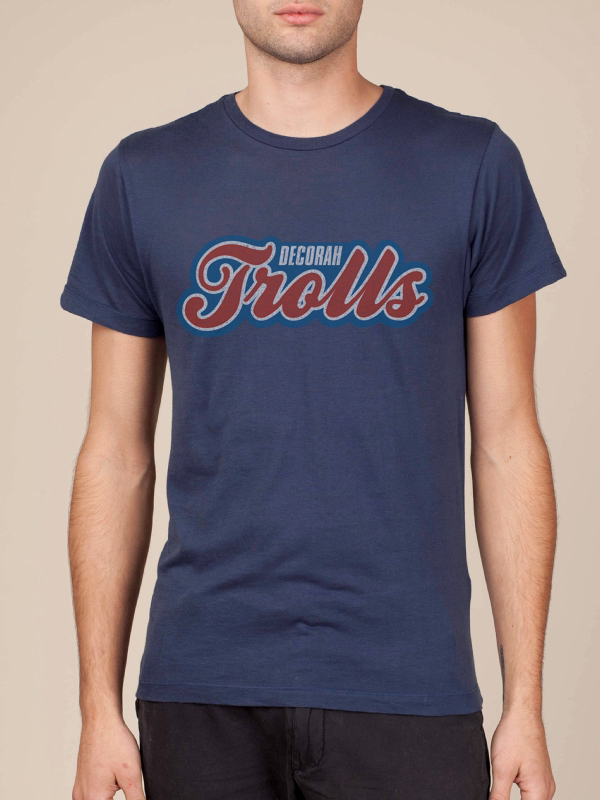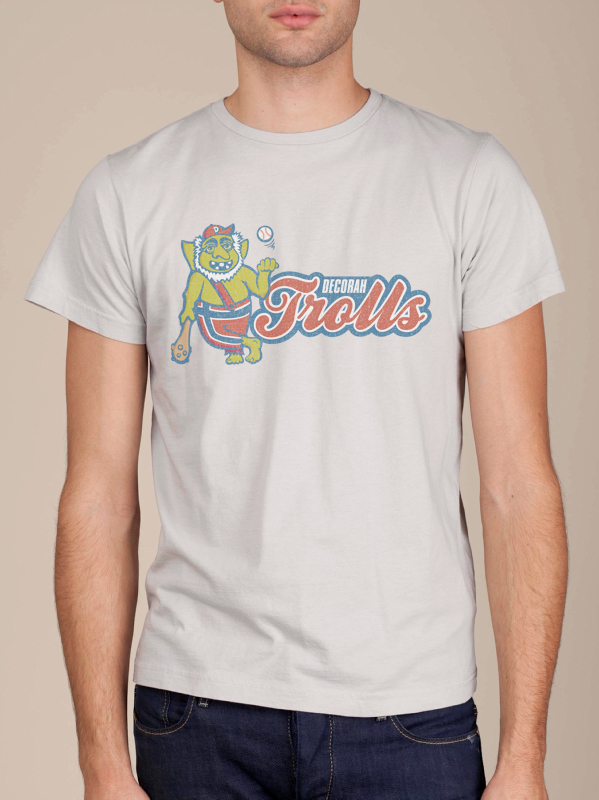 We created the Decorah Trolls in celebration of the huge Norwegian festival held each year in Decorah Iowa. Trolls have always been one of the most popular mythical creatures. That popularity has grown even more with the Lord of the Rings trilogy and the upcoming Hobbit movie. My favorite part of this logo is the Norwegian flag pants and the club instead of a baseball bat. I wear my trolls shirt frequently.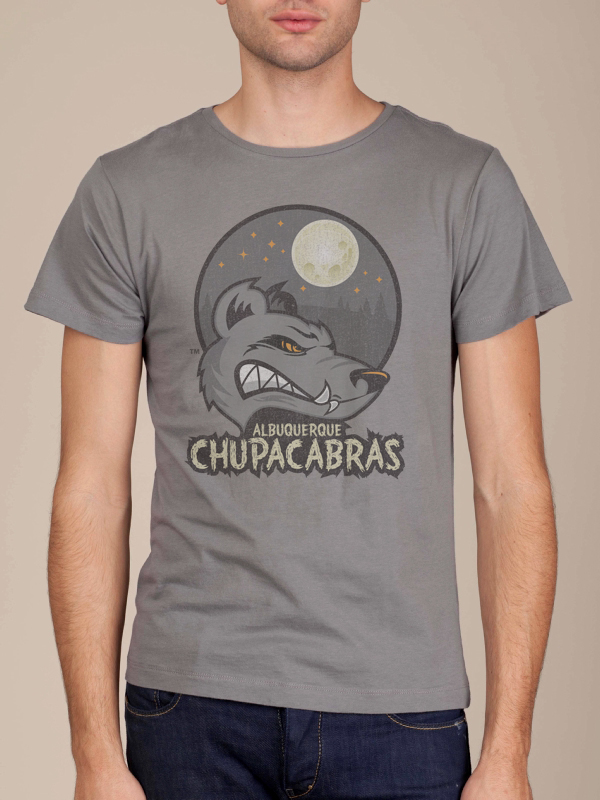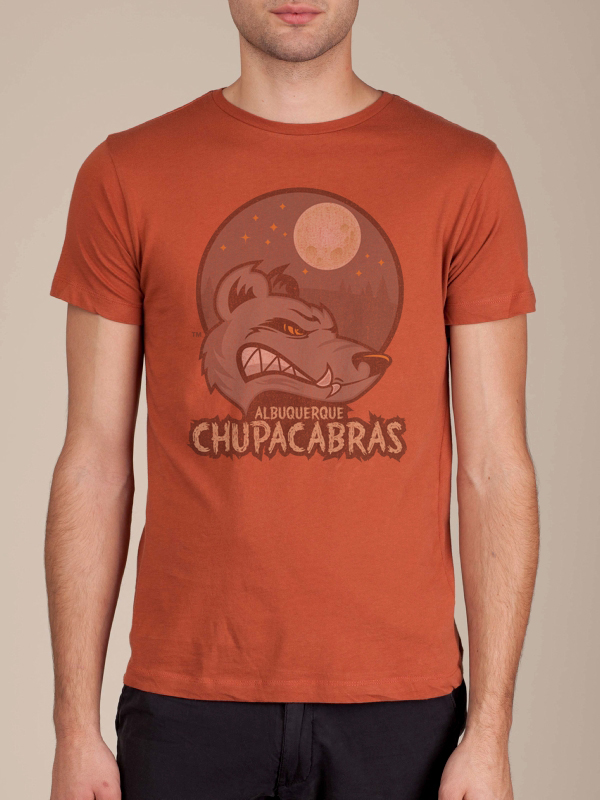 Our second creature is the Albuquerque Chupacabras. This is one of our best sellers and for good reason. There have been a lot of Chupacabra siting's over the years including a creature that washed up on shore but nothing substantiated. The name derives from Chupar which means "to suck" and Cabra which means "Goat or Goat sucker". The entire name comes from this creature hunting livestock. Our Chupacabra doesn't look as nasty but I still wouldn't mess with it. What I love about this awesome t-shirt is that the moon is a basketball. I also love the lettering.

Here are some teams named after mythical creatures.




New Jersey Devils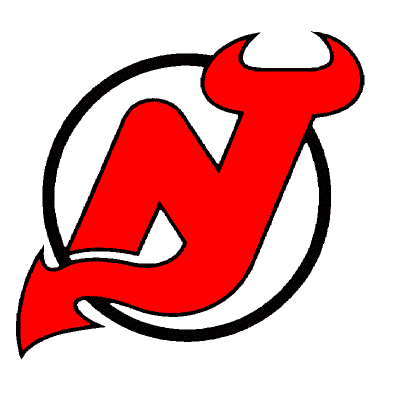 A lot of people don't realize that this NHL club is named after a cryptid creature which reportedly inhabits the Pine Barrons in South New Jersey. Over 10,000 people voted in a contest to name the team and this mythical creature came out the winner.
The Vermont Lake Monsters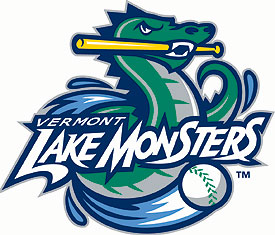 This single A affiliate of the Oakland Athletics is named after "Champ", the legendary Lake Champlain monster which looks very similar to the Loch Ness Monster.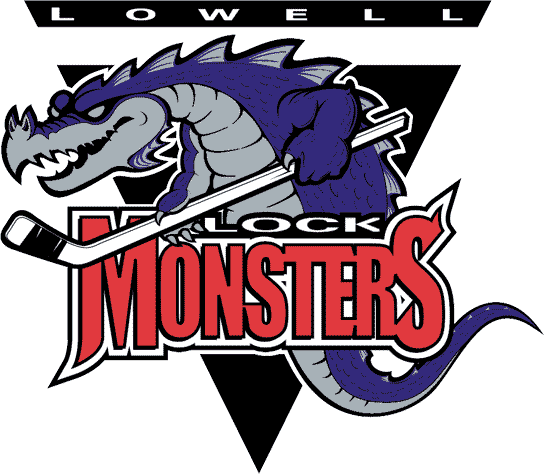 In the 1700's a transportation canal was built through the city of Lowell, MA into the Merrimack River. Today it is still the largest power canal system in the United States. The Lowell Lock Monsters were an American Hockey League affiliate before folding after the 2009-10 season.
The Shreveport Swamp Dragons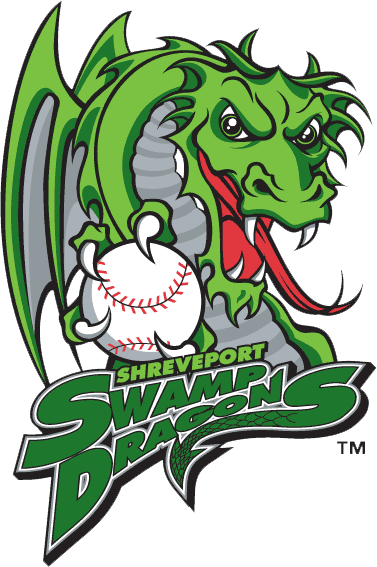 The Swamp Dragons played in the Texas League in 2001-02. Not sure there are many Dragons hanging out in the swamps of Louisiana but it's a cool logo.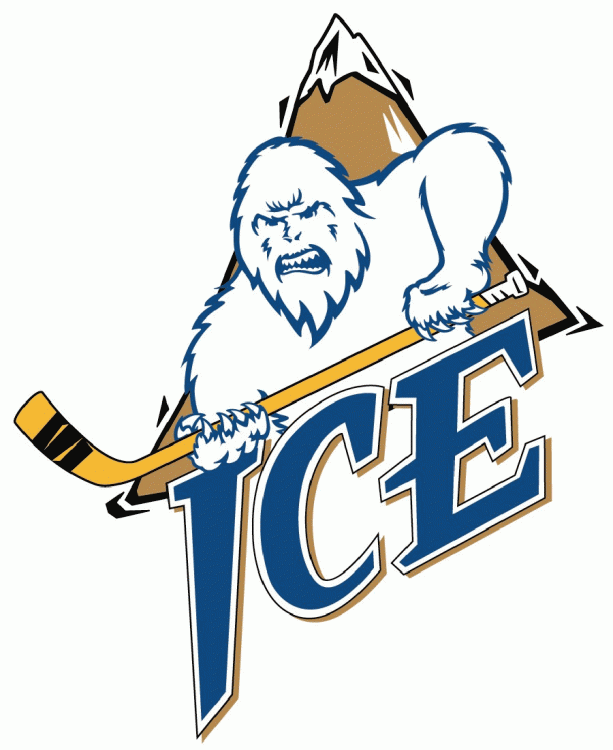 The Ice are part of the Major Junior Hockey League in Canada and are based out of British Columbia. Pretty basic logo in fact it looks like someone was taking a picture of the Coors Lite Logo when the hockey playing Yeti jumped into the picture.

The Colorado Avalanche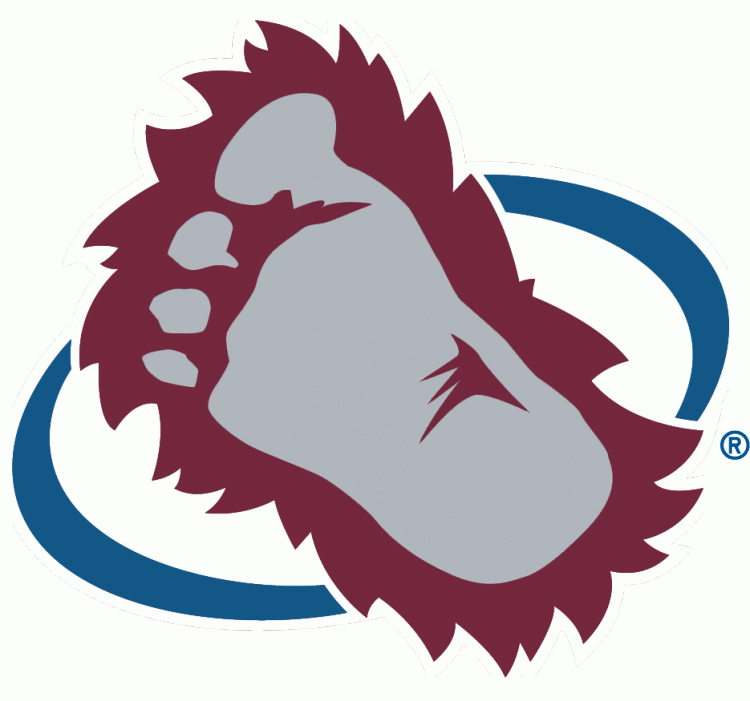 When people think of the Avalanche, they don't necessarily think of "Big Foot". While not the primary logo of Colorado, a big foot paw does appear on the shoulder pads of the jersey.

If you know of any other mythical creatures as sports logos, email me at gavin@awesomesportslogos.com and we'll add it to the list. I'll keep searching as well. In the meantime, support the cause and pick up a Trolls or Chupacabras awesome t-shirt. I'd buy both if I was you but I may be biased.

Seriously, thanks for all of your support for www.awesomesportslogos.com. The response has been awesome and we truly appreciate it!

Gavin Spittle

Founder, Logo Lover, Super Soft T-shirt Wearer

Posted in Awesome Sports Logos by Gavin on 7/28/2012 at 8:39:17 am.