Awesome Sports Logos Spotlight on Intercourse, Intercourse Pennsylvania That Is
When we first released this t-shirt, everyone thought we made up the name Intercourse. Nope, this is so good, even the creative think tank here in our offices doesn't deserve the credit. So here's the lowdown on Intercourse. Located ten miles east of Lancaster, PA, Intercourse is an unincorporated village and if you can believe it, is down the street from Blue Ball, Pennsylvania. I know, I know, we need to come out with a Blue Ball t-shirt in 2014.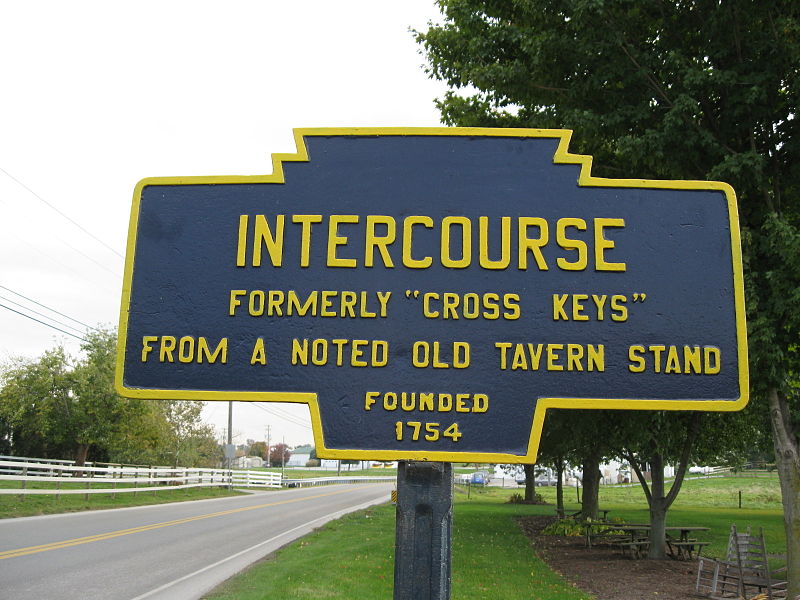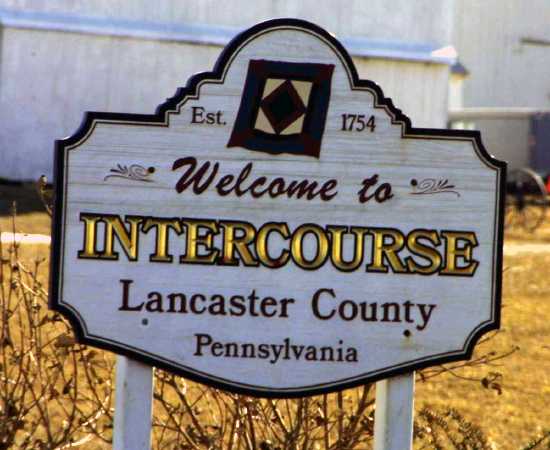 As you can imagine, signs featuring both names are frequently targeted. Intercourse is part of Amish Country. I'm fascinated by the Amish culture. They live off the land, live a simple life and stay away from modern technology as much as possible. Their skills are amazing and the products they put out for sale are handmade and superior quality. Many others find the Amish culture fascinating as well as the reality TV show Amish Mafia is a ratings hit even though like many shows, it has been called a fake by many.
So how did we come up with the name the Intercourse Witnesses? I love the innuendo of the name but like all of our logos, it features local history. The movie Witness featuring Harrison Ford which was a huge hit nominated for eight Academy Awards, winning two took place in Intercourse. It's as simple as that. Our goal was to create a mean looking Amish dude who you wouldn't want to play against. We're excited with the results. Here are the three Intercourse t-shirts that we offer.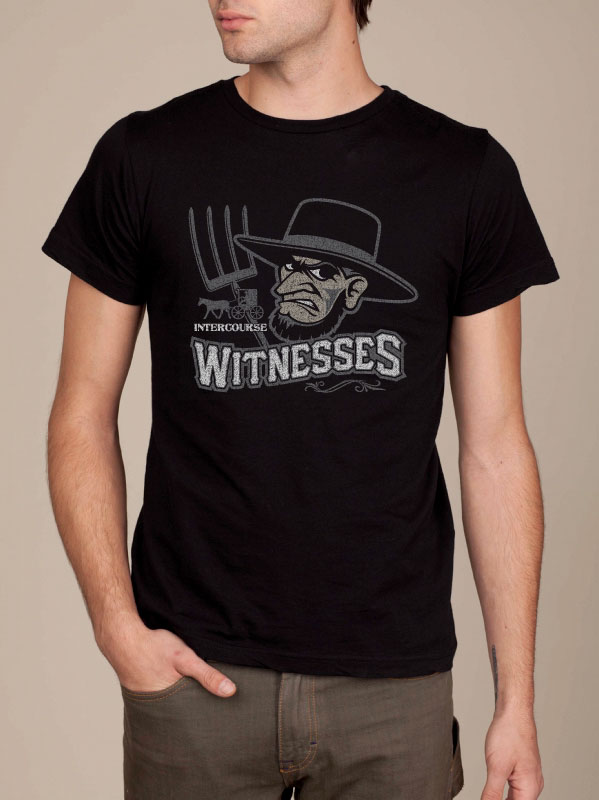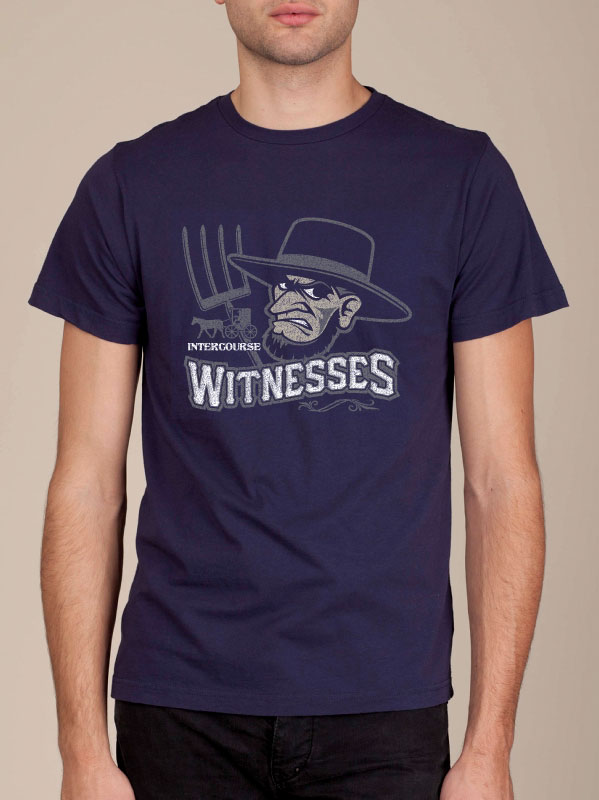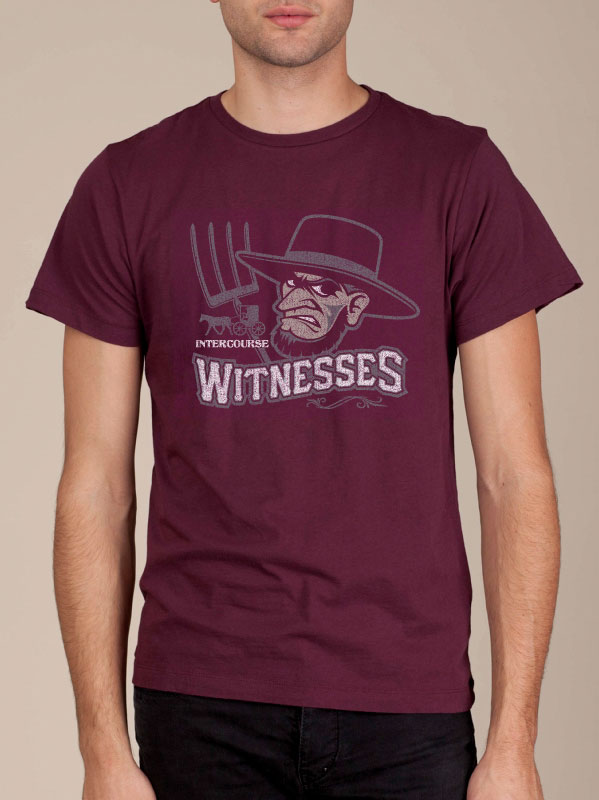 I'm putting Intercourse on my list of places to visit. Fascinating culture, awesome craftsmanship and I'll wear my Witnesses t-shirt with pride as I check out Amish Country. Get yourself some Intercourse today! Umm, that didn't sound right. Get yourself an awesome Intercourse Witnesses t-shirt today! That works better. Happy Holidays from all of us at Awesome Sports Logos.
Gavin Spittle
Founder, Logo Lover, T-shirt Wearer
Posted in Awesome Sports Logos by Gavin on 12/29/2013 at 6:50:04 am.