Awesome T-shirt Spotlight on the Tequila Worms
Awesome T-shirt Spotlight on The Tequila Worms
As the days near before the Mayan apocalypse, I wanted to get in as many T-shirt spotlights as possible. We couldn't believe when we were throwing teams out that in Tequila, Mexico there wasn't a team called the Worms.
Soccer is huge in Mexico and the Mexico Primera League is among the tops in the world so a soccer logo was the perfect fit. We love this awesome t-shirt. You can tell from the look on this worms face that he means business.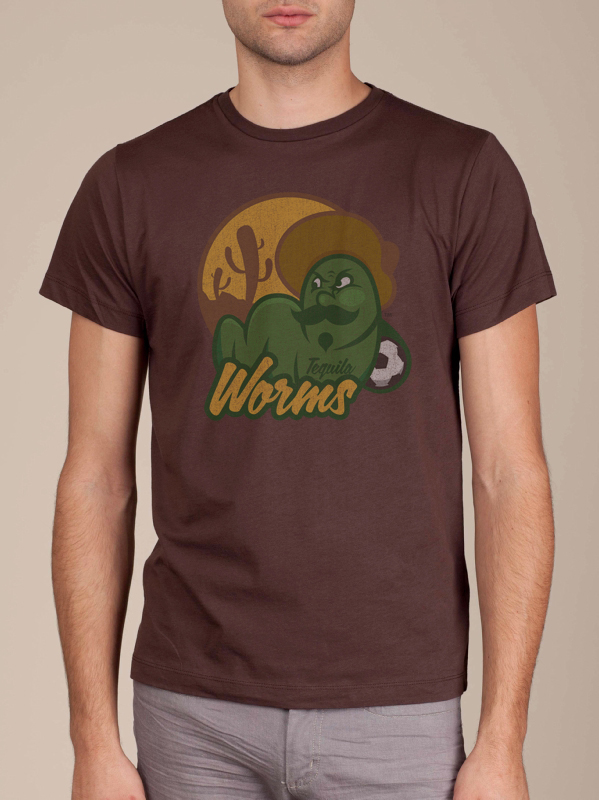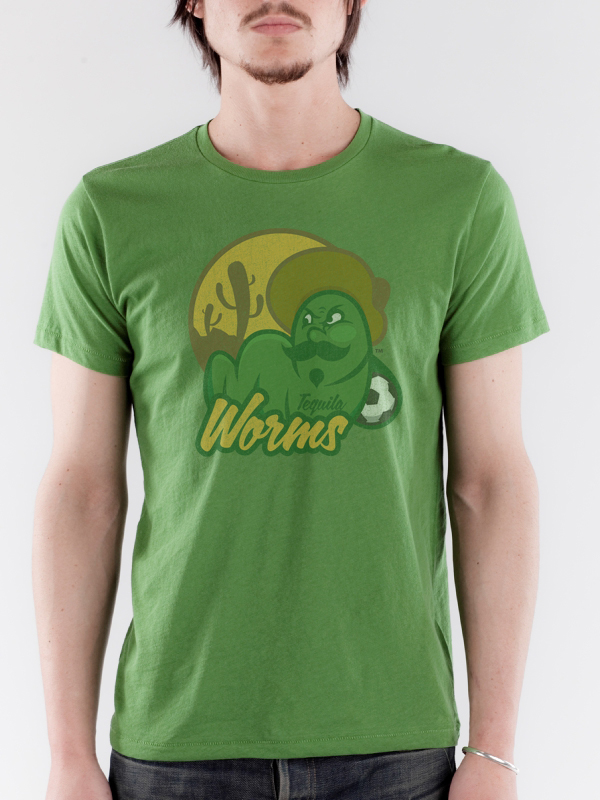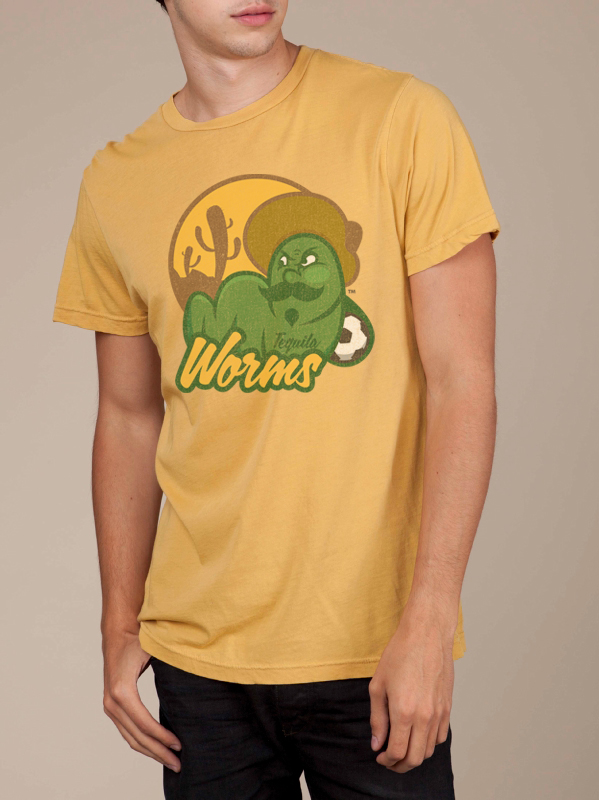 Putting worms in Tequila bottles began in the 1940's as a marketing gimmick. The worm is actually a larval form of the moth commonly found in the agave plant. If your friends enjoy a sip or two of Tequila or if they are Margarita fans, the Tequila Worms funny t-shirt should be on your stocking stuffer list. There's still plenty of time to get your orders in before Christmas. You won't be disappointed, I promise.
Gavin Spittle
Founder, Logo Lover, Tequila Worms T-shirt Wearer
www.awesomesportslogos.com
Posted in Tequilla MX Sports T-Shirts by Gavin on 12/15/2012 at 8:10:59 am.