The Future is Bright for the Dallas Stars
Since our Awesome Sports Logos World Headquarters is in Dallas/Fort Worth, it was awesome to see that hockey took over recently in an area that is not known for their skate lacing. That was not a game to remember against the St. Louis Blues. That was a Game 7 that Stars fans want to forget.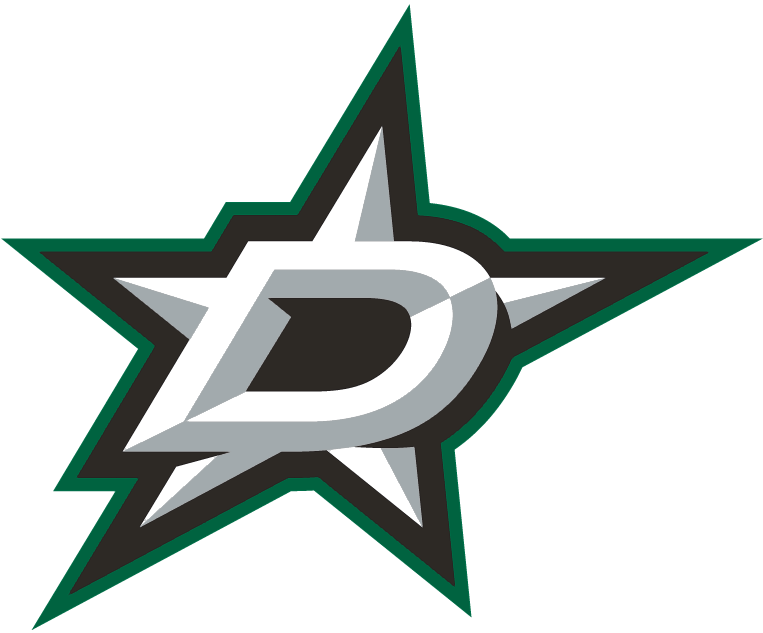 Hopefully I can be your sports psychologist here at Awesome Sports Logos and turn that frown around. First and foremost, we can't talk enough about the absence of Tyler Seguin from this series. This is a different series if #91 is in the lineup. To say that the Stars would win the series with Seguin isn't fair to St. Louis but the Blues would certainly have to game plan for him.
Learning to win in the NHL is a process. The Chicago Blackhawks are a perfect example. Before winning 3 Stanley Cups they were ousted in the Western Conference Finals in 2008-09. The following year, they won their first Cup since 1961. Let's look at the steps this season. Winning the Central Division is a huge step. Winning your first playoff series since 2008 is an even bigger leap. It's happening so let's be patient.
You remember how excited you were when Nomar Mazara got called up and made an impact for the Texas Rangers. Take that enthusiasm and double it because the Stars are stacked in the minors. How quickly we forget that two integral members of this team, Stephen Johns and Radek Faksa didn't even play the full year with the team. They were call up's. If he didn't get injured, Brett Ritchie would have started the season on the main roster. You have Jamie Oleksiak and Patrick Nemeth waiting in the wings to play. Defenseman Esa Lindell is ready to come up and recent first round pick Julius Honka is close. Names like Curtis McKenzie, Jason Dickinson and Devin Shore will be fighting for roster spots.
The talent
in the minors is deep and if you need to, you can use some of these guys to bring in another marquee name or two to take you over the top. If you don't go that route, GM Jim Nill has salary cap money to go out and improve the club. Nill is quickly becoming one of the top executives in the NHL. If I was an opposing team and Jim Nill wanted to wheel and deal with me, I'd be nervous. He's acquired big time talent without giving up a lot. Stars fans need to trust him and Lindy Ruff. They'll fix the defense and the goaltending. If we see it, they see it. This combo has turned this franchise around in three years.
This will be an interesting offseason and before you know it, they'll be dropping the puck in September. This year wasn't a fluke. This team is going to get better not just for next year but for many years to come. Heads held high Stars fans, the future is bright.
How did I do? I love writing stories about teams in areas of our great country because there is such passion about sports. We actually have our own Texas hockey team and the logo hits close to home if you've ever traveled through the Lone Star State. In Texas, everything is big; including unfortunate animal fatalities on the Lone Star's various interstates. One of the more common animals seen on the side of the road is the armadillo. While hawks and vultures refer to this as dinner, we prefer the name Texas Roadkill.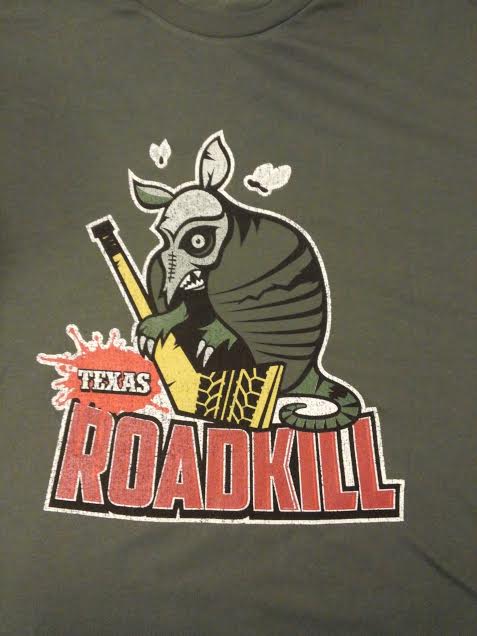 We think this is one of our coolest logos. This beat up armadillo still looks pretty tough holding a hockey stick even with the black eye, surrounding flies and tire tracks. We hope you dig this funny Texas t-shirt as much as we do!
Thanks as always for reading!
Founder, Logo Lover, T-shirt Fanatic
Posted in Dallas Stars by Gavin on 5/12/2016 at 10:17:38 pm.