Ladies, Give Your Husband the Gift of Climax for Valentines Day
Doesn't that sound like a title that you would see on the cover of Cosmo? Not that I've read Cosmopolitan Magazine which of course I have. If your man is great at business and is really good at studying his competition to make sure he's the best, that's a turn on correct? So when I pick up a Cosmo magazine to find out what the "other team's playbook" is and what you want out of a guy, how is that feminine? Right honey? Hello, Hello? Why did I just hear a car pulling out of the garage?
Anyway, before you think this is a chapter in Fifty Shades of Grey, you need to understand that Climax is actually a real community in Virginia. In fact, the reality hit TV show Moonshiners on Discovery Channel is based in Climax. Tim Smith, the star of the show is the Chief of the Climax Fire Department. We were watching this TV show one night and I saw the fire truck had Climax on its side. I had to rewind a few times before our crack research team (me) went to work on an Awesome Sports Logo. Each year, Climax is the home to the Moonshine Jamboree. You can't have a Jamboree and some sweet bluegrass without some serious fiddle playing.
As for the awesome t-shirt, it's a hand grabbing a fiddle as the sports logo. What were you thinking of? If you think that we would display such innuendo then you are…well you are absolutely right. So ladies, your husband will come through big time on February 14th.

You need to do the same with this perfect Valentine gift for a guy. This will be the best Climax he's ever received. Well maybe.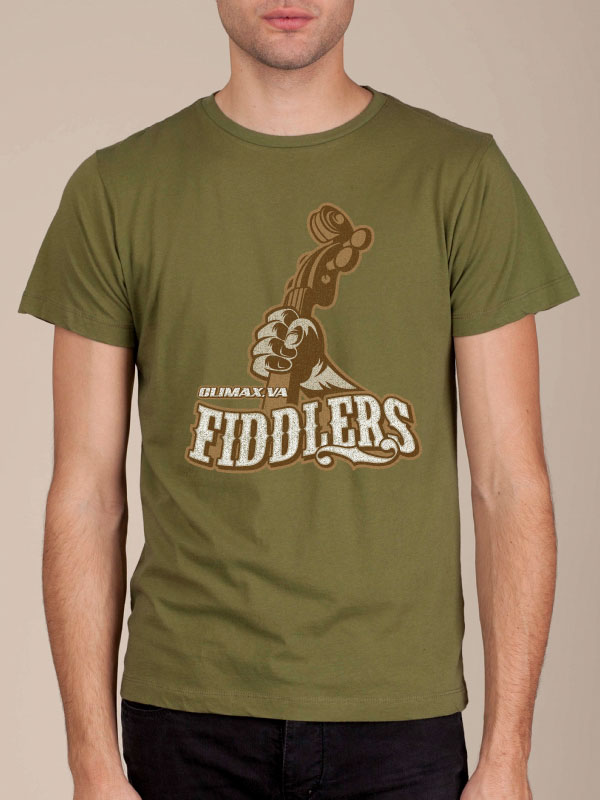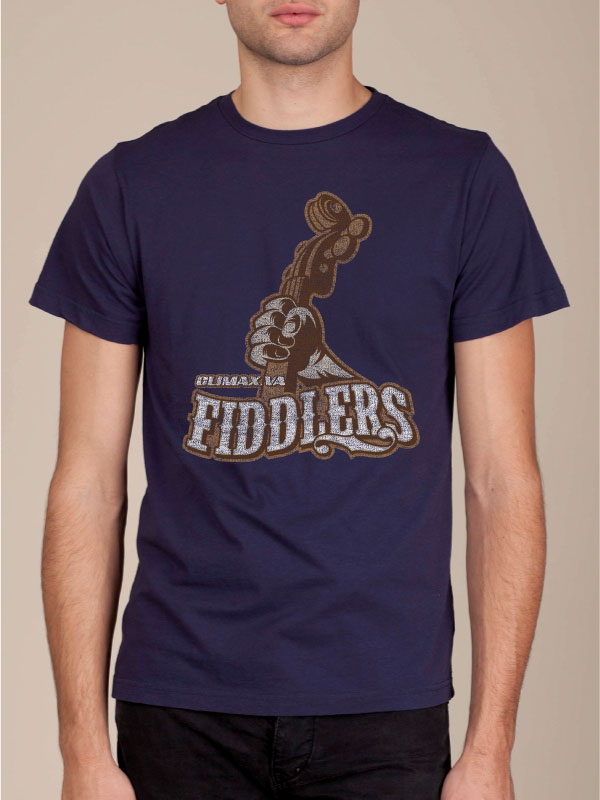 Thanks as always for reading and supporting Awesome Sports Logos where our goal is to bring back the fun and creativity back to sports logos with our funny sports t-shirts!
Sincerely,
Gavin Spittle
Founder, Logo Lover, T-shirt Wearer
www.awesomesportslogos.com
Posted in Climax VA Sports T-Shirts by Gavin on 1/18/2013 at 8:51:35 am.